Take a Fantastic Horseback Ride in the Santa Ynez Valley
The original horseback riding experience in Santa Barbara Wine Country.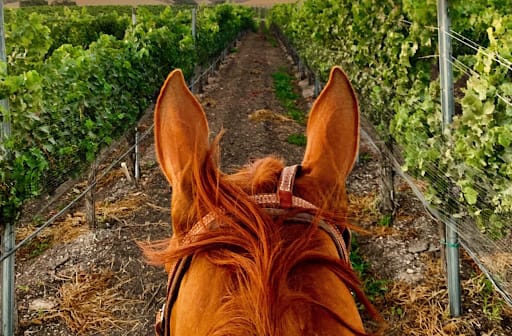 Photo courtesy of Vino Vaqueros
Taking a ride through wine country on horseback and marveling at the breathtaking scenery across the Santa Ynez Valley area is a fantastic experience that can't be beat. If you're looking for a chance to get out in nature, enjoy the tours provided by the family-owned
Vino Vaqueros Horseback Riding
.
What's Included in Your Horseback Ride?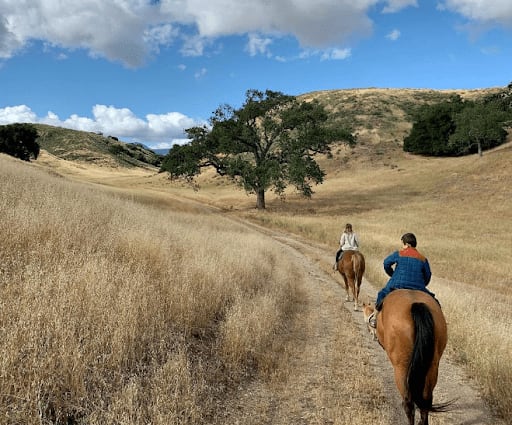 Photo courtesy of Vino Vaqueros Instagram
Your horseback ride through stunning wine country will include all the luxuries you're looking for.
A Private 75-90 Minute Ride
Booking a private ride is the perfect way to experience the glorious scenery with a loved one or close friend. If you want to take a private guided ride through wine country with your partner or significant other as you enjoy the beauty of the land and each other's company, look no further. Plus, you won't need to worry about getting stuck with a whole crowd as you head out on your tour.
Stunning Scenery
Ride through the Round Up Valley Ranch and Estelle Vineyards, complete with rolling foothills. Look out over gorgeous mountains and enjoy the amazing colors at all times of the year.
Wine Time
Once your ride is finished, you can stay for a complimentary taste of two varietals straight from Estelle Vineyards grapes, then enjoy a full glass of your favorite wine. That wine time is a great chance to drink in the scenery, relax, and check out the rustic barn. You can also bring along your own snacks to enjoy in the outdoor picnic area, allowing you to make the most of every minute.
Reservations Required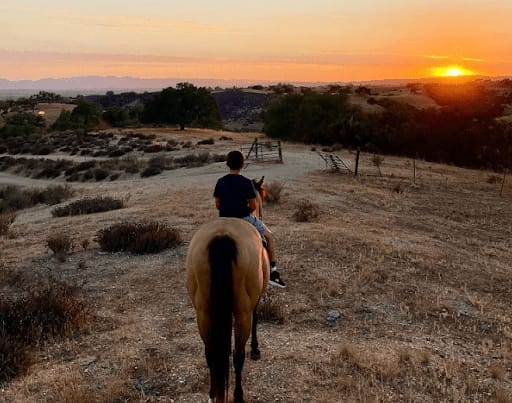 Photo courtesy of Vino Vaqueros Instagram
The private rides offered by Vino Vaqueros are limited and only available at specific times each day. Each ride is private: you'll never be stuck with a group of strangers as you head out to check the beauty of the Santa Ynez Valley. As a result, you'll need to make reservations ahead of time for these fantastic rides.
Keep in mind that each private group will include a maximum of 10 riders. If you have a larger group, however, you can contact the Vino Vaqueros team to inquire about further accommodations for your needs.
What to Bring
Are you planning a fantastic day out at Vino Vaqueros? As you're packing your bags, don't forget these essential items:
Sun Protection
The Santa Ynez weather is gorgeous, but you may find that the sun beats down on you, resulting in a sunburn before you know it. It's essential to bring along sunscreen and hats to cover your face and any exposed areas of skin.
Water
Having a cool drink of water on hand can make your ride much more pleasant! Fill up your favorite reusable water bottle and bring it along with you to make the most of your day out in the fields.
Snacks
While snacks aren't required, they can certainly help you make the most of your day. Bring along your favorite snacks to enjoy with your wine after your ride.
The Santa Ynez Valley is known for its natural beauty and stunning landscapes. By heading out on the trails with your closet friends or a group of loved ones, you can make the most of every opportunity to see the sights. If you're looking for a memorable horseback ride through the Santa Ynez Valley, Vino Vaqueros is the place to be. After all, they are the original horseback riding provider, and the company continues to offer stellar amenities and a tour that will help make your experience amazing.